Előszó
Hans van Steen
A megújuló energiaforrások szabályozási politikájával és előmozdításával foglalkozó, Regulatory Policy and Promotion of Renewable Energy nevű egység vezetője,
Energiaügyi és Közlekedési Főigazgatóság (DR TREN), Európai Bizottság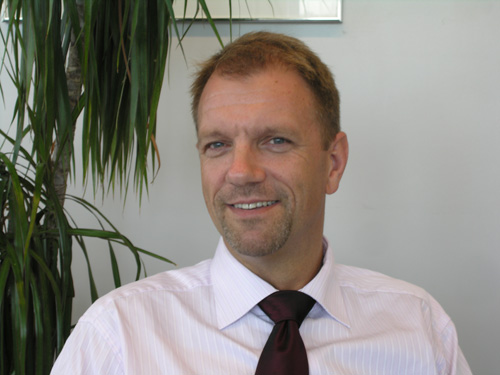 Nagy öröm számomra, hogy bevezetőt írhatok az Európai Szélenergia Társaság (EWEA) által, az Európai Bizottság támogatásával, az Intelligens Energia – Európa program keretében készült Szélenergia – a tények c. dokumentum új kiadása elé.
Az Európai Unió (EU) szintjén az energiával és az éghajlatváltozással kapcsolatos kihívások a legmagasabb prioritású politikai kérdések közé tartoznak, ráadásul egyre jobban beigazolódik, hogy a szélenergia a megoldás fontos része lehet. A tiszta és biztonságos energiatermeléshez való konkrét hozzájárulása révén a szél biztosítja, hogy egyre nagyobb mennyiségű villamos energia előállítása történjen fosszilis tüzelőanyagok felhasználása nélkül, az értékes édesvíz hűtési célokra való felhasználása nélkül, valamint üvegházhatású gázok és ártalmas légszennyező anyagok kibocsátása nélkül.
A szélenergia bevezetése továbbra is sikertörténet az EU-ban. Egyre több tagállam csatlakozott a kezdeti élenjárókhoz, és a szélenergia kiaknázása továbbra is a villamosenergia-termelés egyik leggyorsabb növekedést mutató formája Európában. A szélturbina-technológia folyamatosan javul, egyre nagyobb és hatékonyabb technológiák kerülnek bevezetésre, és a part menti alkalmazások egyre inkább meghatározóvá válnak.
Az Európai Bizottságnak meggyőződése, hogy a megújuló energia hatalmas kiaknázatlan lehetőségeket rejt Európában. A megújuló energia célként elfogadott 20%s részesedése az EU 2020-as energiaszerkezetében egyszerre nagyra törő és elérhető.
Ennek a célszintnek a teljesítése nem válhat valósággá, ha nincs meg az erős elkötelezettség minden szinten, beleértve a nemzeti kormányokat és magát a megújuló energia-ipart is. A szélenergia nagyléptékű integrálása a villamosenergia-hálózatokba és piaci bevezetése komoly kihívásokat állít a szektor elé – olyan kihívásokat, amelyek szükségessé teszik a kutatóknak, az átviteli rendszerek irányítóinak, az energiavállalatoknak, a szabályozó szerveknek, az energiapolitika kialakítóinak és a többi érdekelt félnek a szoros együttműködését és a megfelelő megoldások konstruktív mérlegelését.

Ez a kiadvány kitűnő, felettébb olvasmányos és átfogó áttekintést nyújt a szélenergia szempontjából fontos legkülönbözőbb kérdésekről. Tekintettel a szél növekvő jelentőségére az európai energiaszektorban, a kiadvány fontos referenciadokumentum – nem csupán magának a szektornak, hanem a politika kialakítóinak és a döntéshozóknak a számára is.
Az EWEA előszava
Arthouros Zervos
Elnök, Európai Szélenergia Társaság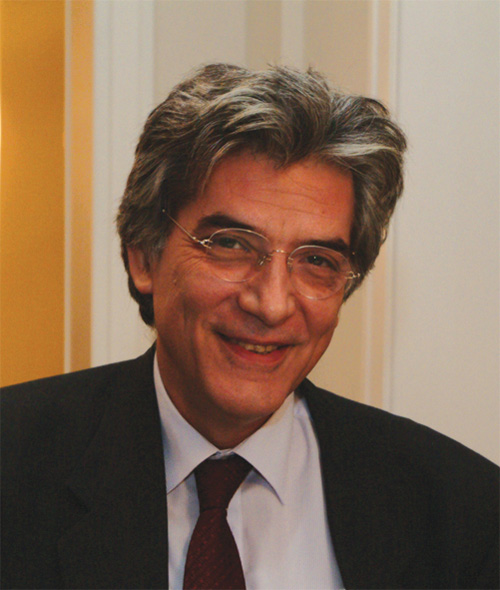 Öt éve, hogy megírtam az előszót a Szélenergia – a tények c. dokumentum 2004-es kiadása elé. Ez alatt a rövid időszak alatt nagy horderejű, pozitív változások mentek végbe az európai szélenergia-iparban. Az iparágat 2004-ben övező környezeti, szabályozási, technológiai, pénzügyi és politikai kérdések zöme mostanra kielégítő választ kapott.
Ennek az elképesztő sikertörténetnek talán a legrelevánsabb bizonyítéka az összegzett telepített szélenergia-kapacitás. 2003 végére az EU 15 országa több mint 28 000 megawatt (MW) összkapacitású szélturbinát telepített. 2007 végére az időközben 27 országra bővült EU-ban ugyanez a kapacitás meghaladta az 56 000 MW-ot.
Ez az 56 000 MW az EU teljes villamosenergia-szükségletének 3,7%aacute;t fedezte, 30 millió átlagos európai háztartás igényével egyenértékű energiát termelt, 91 millió tonna szén-dioxid kibocsátását kerülve el. Ráadásul több milliárd eurót sikerült megtakarítani az importált tüzelőanyag költségein 2007-ben, miközben több mint 11 milliárd eurót fektettek be a szélturbinák telepítésébe Európában.
Az éghajlatváltozásra és az energiára összpontosuló politikai figyelem is jelentősen fokozódott az elmúlt öt év folyamán. A politikusok megvalósítható és hatékony megoldásokat keresnek a növekvő olajárak, a fogyatkozó fosszilis tüzelőanyag-tartalékok és a külföldi energiaellátástól való függőség jelentette kihívásokra, valamint a globális felmelegedés potenciális pusztításaira. Választott vezetőink ma – jobban, mint bármikor – megoldásokat keresnek ezekre az összetett és kritikus fontosságú kérdésekre.
Ennek eredményeként az EU azt a kötelező erejű célt tűzte ki, hogy energiaellátásának 20 százalékát a szél és egyéb megújuló energiaforrások kell, hogy biztosítsák 2020-ra. Ennek a célnak az eléréséhez az európai villamosenergia-igény több mint egyharmada kell, hogy megújuló energiaforrásokból származzon, és a várakozások szerint a szélenergia a teljes igény 12–14 százalékát (180 GW-ot) fogja szolgáltatni. Így a szélenergia vezető szerephez fog jutni a helyben termelt, zöld energia állandó biztosításában.
Úgy érezzük, itt az ideje a Szélenergia – a tények c. dokumentum átdolgozásának, hogy foglalkozni tudjunk a további változásokkal ebben az Európában és világszinten egyaránt gyorsan növekvő iparágban. A piac és a turbinák mérete egyaránt mérhetetlenül megnövekedett 2003 óta – és ez teljesen új mérlegelést tesz szükségessé. A nagy mennyiségben előállított pluszenergia szükségessé teszi, hogy tisztességes, hatékony és átlátható módon kezeljük a hálózathoz való hozzáférést, az új, megerősített távvezetékeket, és a rendszerek működtetését érintő kérdéseket. A viszonylag új keletű part menti szélenergia-ipar döbbenetesen nagy potenciállal rendelkezik, de segíteni kell, hogy felcseperedjen, és az ellátási láncban a gyors fejlődés miatt keletkező szűk keresztmetszetek kiküszöbölése még a jövő feladata.
Reményeim szerint a Szélenergia – a tények c. dokumentum ezen legfrissebb kiadása segít utat nyitni a valóban fenntartható jövő felé. Meggyőződésem, hogy a szélenergia-ipar legyőzi az előtte álló kihívásokat, és még nagyobb sikert ér majd el.

Arthouros Zervos
Elnök, EWEA